---
Master or powder room, upgrading or total overhaul, we will help you get the "most" for your money!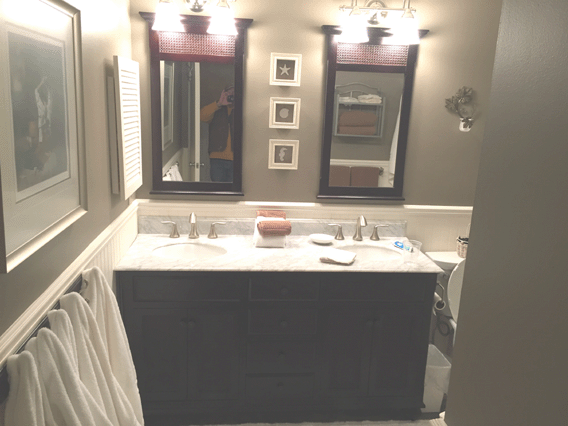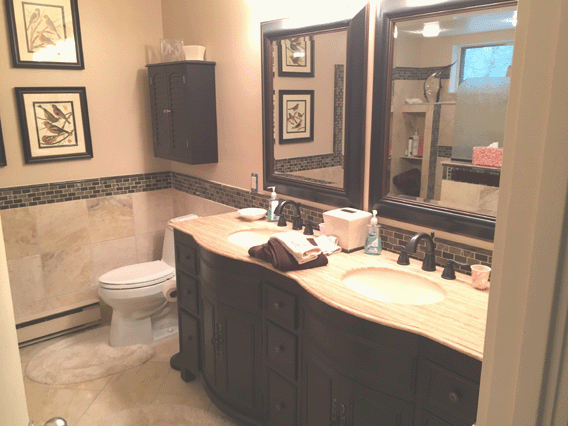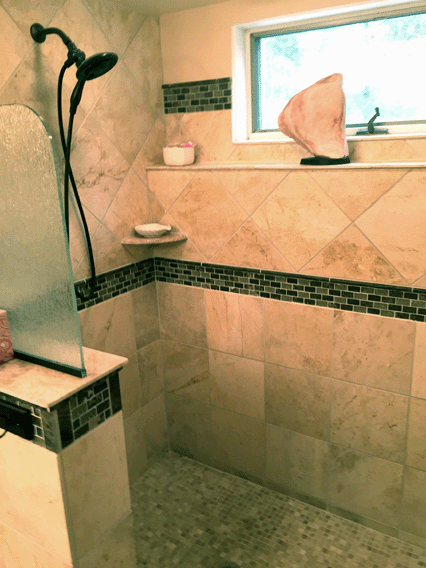 Updating your outdated bath area is never a problem.......we will do as little or as much as you desire.

Our experience will help guide you on proper choices for your budget!!

Not practical.....outdated.....awful!!!!!!....... NOT words you wish to hear.

We have a great relationship and knowledge to be shared with our clients.
From design concepts, choices, install and cleanup!...you will be please and we will in return get referals.

It is a most natural way of doing business right!!!!

Its relaxing to know you can put your trust in someone who understands and will follow through on a project.

We offer you an endless array of ideas and price points for your projects.....from glass tiles to vessel bowls, we can do it all.....and collaborate with you, not against you.

Problem solving is our speciality. We are always reviewing the project with you and we know you will be more than pleased.


Again, we look forward to another longtime customer!!!!
---
Designs In Wood Inc.
Owner: Chip O'Neil
Milford, MI
chip@designsinwoodinc.net
Cell: 248.736.0304

---
All materials copyright © 2017 Designs In Wood. All rights reserved.